12th Georgia Volunteer Infantry Regiment
Recruiting in the New England Area
Note: Each season there are many excellent events throughout the country you are welcome to attend. If you wish to attend another event, there are many not listed here. Search a major listing for a specific event. Once you are registered, certified in the field, familiar with drill, trained and insured, you can fall in with another unit, which might attend, or a provisional unit, which would be set up to service individuals or small groups. Have a safe season.

Please join the 12th Georgia Yahoo! Groups below for questions and updates.


Welcome to Reenacting and Living History
Green Hill Park, Worcester MA, 2013
We encourage soldiers to bring their families with them and have them participate in events, making sure of course that they're able to provide adequate shelter for them. Soldiers may have their wives, girlfriends, Significant Others, etc., camp with them on the Co. street. Single female Civilians may camp on the Co. street or on HQ row, wherever they feel most comfortable. It is our intention to keep The Hobby fun and accessible for all.
*** See photos by Jack Jay Jenkins, Thunder Mountain Photos:

Click to join 12thGeorgia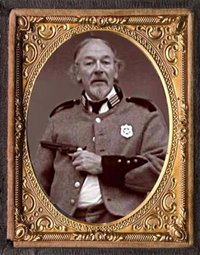 Mal Grant, Webmaster